Pest Control in Davie, FL
Davie, FL is located in Broward County about 24 miles away from Miami, FL and is a principal city of the Miami, FL metropolitan area. Despite the many scenic views and beautiful areas that Davie, FL has to offer, residents still face a wide range of pest pressures. If you're dealing with pests in and around your Davie, FL home or business, the experienced pest technicians here at Native Pest Management can help.
It is our mission to protect your home, family, and property from pests through the use of advanced pest control solutions and eco-friendly products. No matter what pest problems you're facing, we have what it takes to provide effective pest control solutions that will exceed your expectations and keep your Davie, FL property free of pests. To find out more about our residential and commercial pest control services, contact the team here at Native Pest Management.
Residential Pest Control in Davie, FL
Pests such as ants, cockroaches, termites, and rodents can invade your Davie, FL home and cause serious problems for you and your family. Whether you want to avoid the damage pests cause or the diseases they can spread, Native Pest Management has your back. We're ready to defend your residential property from pests of all shapes and sizes.
We make it our top priority to ensure that all of your pest control needs are met with every visit. Our licensed pest technicians understand how to control common pests in our area by utilizing high-quality treatments and prevention strategies. If pests are threatening the health and wellbeing of you, your family, and your home, don't hesitate to reach out to Native Pest Management today. We're proud to offer comprehensive home pest control services that get the job done.
Ant Control in Davie, FL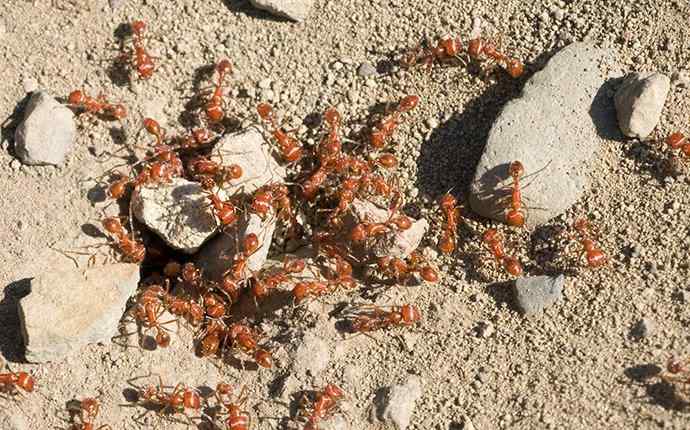 Ants, like many other pests, are attracted to Davie, FL homes and businesses that provide easily accessible sources of food and water. Though there are only a few ant species that can damage your property or spread dangerous diseases, all ants are capable of contaminating your food items and counters with bacteria, pathogens, and parasites.
Once they get into your Davie, FL property to establish a nest, it doesn't take long for ants to start causing serious problems. There are about one thousand unique species of ants within the United States, but only a few are recognized as common household pests.
A few of the most common ant species in our area are listed below:
Pavement ants

Acrobat ants

Fire ants

Ghost ants

Bigheaded ants

Argentine ants

Crazy ants
No matter what type of ants invade your Davie, FL home or business, it's important to reach out for professional ant control. Eliminating ants from your property can be a difficult task, especially because some ant species will split their colonies if they perceive a threat. Identify, eliminate, and control ant infestations from your residential or commercial property by getting in touch with the pest technicians here at Native Pest Management.
Our ant control services are designed to eliminate current ant problems and ensure they don't return. Partner with us today for more information about our ant control services.
Mosquito Control in Davie, FL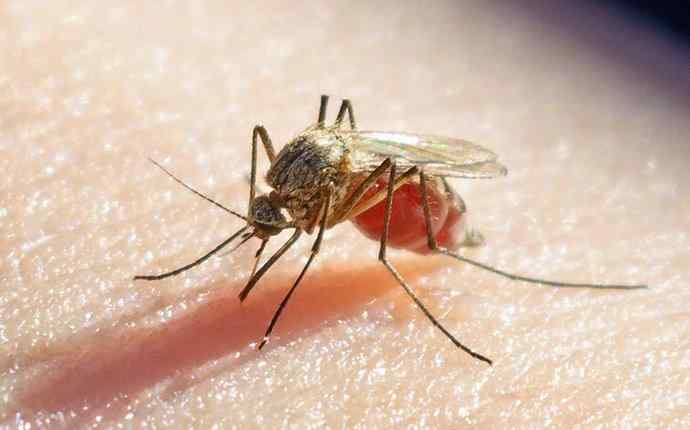 In most areas, mosquitoes become active in spring and summer when the average daily temperatures rise above 50 degrees. Unfortunately, the warm, humid climate here in Davie, FL allows mosquitoes to remain active nearly year-round.
Mosquitoes are common warm-weather pests that feed on the blood of humans and animals. They are capable of ruining outdoor gatherings and making outdoor occasions feel unbearable. Although mosquitoes are typically considered a mild annoyance by most people, it's important to realize that mosquitoes are dangerous pests that can transmit a wide range of diseases, including malaria, dengue, and West Nile virus.
Minimize your mosquito exposure with a few of these mosquito prevention tips:
Reduce sources of excess moisture and standing water.

Clear debris out of your gutters to prevent water from building up.

Trim your lawn short.

Cut shrubs, weeds, hedges, and other foliage away from your exterior walls.

Wear insect repellent when you go outside.

Avoid spending time outdoors during dawn and dusk.
If mosquitoes are causing problems around your Davie, FL home or business, contact Native Pest Management today. We are ready to deal with all kinds of common area pests, including mosquitoes.
Commercial Pest Control in Davie, FL
It's not just homes that need protection from pests, businesses need it too! Pest infestations can lead to unsatisfied customers, damaged inventory, a bad reputation, and loss of revenue. Your best option to combat common pest pressures in our area is to partner with the local pest technicians here at Native Pest Management. We have the experience and dedication needed to provide excellent commercial services in a wide range of industries, including:
Motels & hotels

Educational facilities

Restaurants

Warehouses

HOA's

Office buildings

Medical facilities

Retail stores

& more!
With Native Pest Management by your side, you can protect your Davie, FL business from all kinds of common pest threats. Give us a call today to learn more about our commercial pest control options or to schedule your free inspection.