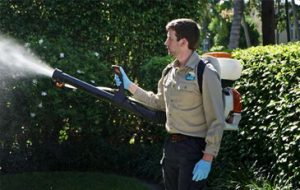 Commercial Pest Control in Palm Beach, Broward, Martin and St. Lucie Counties
Fully licensed and insured with more than 100 years of combined pest control experience, our team knows how to handle any pest or termite issue that arises at your South Florida business.
As a local, family-owned business, we understand the types of pests in our tropical climate, as well as the best way to efficiently eliminate them.
With over 500 verified five star reviews from our customers, we guarantee that you will be happy with the results our team will provide.
We will work closely with you and your team to ensure that we eliminate pest problems for good and prevent pest issues from returning.
Our staff understands that pest control treatments can interrupt the flow of your day-to-day operations, which is why we offer flexible treatment times.
We have 24/7 availability for answering your phone calls and are able to quickly dispatch entomologist trained technicians to combat and prevent pest issues.
Allow us to customize a treatment plan to meet the needs of your business and to prevent your employees and clients from being distracted by bugs.
Call today to schedule your free inspection.