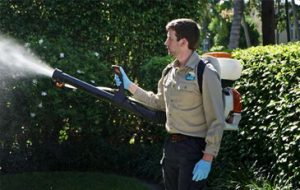 Commercial Pest Control in Palm Beach and Broward Counties
Fully licensed and insured with more than 50 years of combined experience, our team knows how to handle any pest or termite issue that arises at your South Florida business. We work closely with you and your team to ensure that we eliminate pest problems for good.
Our staff understands that pest control treatments can interrupt the flow of your day-to-day operations, which is why we offer flexible treatment times including early morning, evening and even night services.
We respond to your call as soon as possible and fight the infestation. Our products are all eco-friendly and safe, and we guarantee our services. Should the pests come back, we will too. Allow us to customize a treatment plan to meet your needs — reach out today to schedule a free inspection.
Native Pet Management proudly offers South Florida businesses more than 50 years of combined pest control experience. As a local, family-owned business, we understand the types of pests in our tropical climate, as well as the best way to efficiently eliminate them.