Pest Control in Westlake, FL
Westlake, FL is a municipality in the West Palm Beach, FL metropolitan area and it is located just West of the village of Royal Palm Beach, FL. Although many tourists believe that our area is simply filled with sunny skies and towering palm trees, residents of Westlake, FL deal with pest problems year-round.
Protect your Westlake, FL home or business from pests by partnering with the local technicians here at Native Pest Management. We are committed to providing eco-friendly and pet safe pest control services that will control and prevent a wide range of common local pests.
Give us a call today for more details about our residential and commercial pest control solutions. We're happy to cover all of your pest control needs.
Home Pest Control in Westlake, FL
When pests get into your Westlake, FL home, it can be difficult to feel comfortable enough to relax. Invading pests can contaminate your food, spread harmful diseases to your family, and damage the structure of your property.
When it comes to preventing pest problems in and around your Westlake, FL home, professional residential pest control services from Native Pest Management are your best bet. Our pest technicians are trained to provide the most advanced and environmentally responsible pest treatments available.
Say goodbye to insects, termites, rodents, spiders, and other pests when you reach out to Native Pest Management today!
Spider Control in Westlake, FL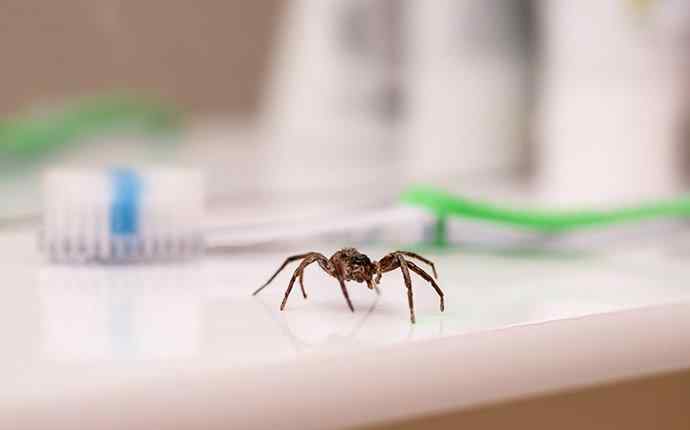 Spiders are creepy pests that commonly invade Westlake, FL homes and businesses. Our warm temperatures allow spiders to thrive outdoors, but that doesn't prevent them from venturing into your property when they have the opportunity.
Like many other pests here in Florida, spiders invade while searching for sources of food and shelter. Spiders are nomadic and will go wherever they can find their favorite source of food: insects. Many insects are attracted to homes and businesses that provide excess moisture, while others are drawn in by the smell of food rotting in your garbage cans.
If spiders start appearing in or around your Westlake property, there's a good chance that you have an existing insect infestation on your hands. The best way to prevent insects and spiders from causing problems in your home or business is by implementing professional pest control services from Native Pest Management.
We understand how to deal with pests of all sorts of shapes and sizes, including spiders. Get in touch with us today to ask about our effective spider control services.
Bed Bugs Control in Westlake, FL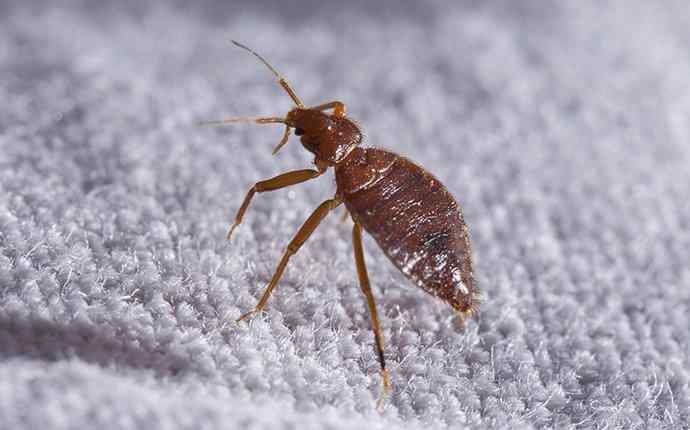 We've all heard about bed bugs at one point or another. These tiny pests feed on human blood as they sleep and leave behind rows of itchy red bites. In addition, bed bug infestations are one of the most difficult pest infestations to eliminate.
Bed bugs are resilient pests that can withstand both high and low temperatures and are resistant to many forms of over the counter pesticides. Although you might know that bed bugs are irritating pests that can get into your property and feed on your blood, there are many things that most people don't know about bed bugs.
Below are some little-known bed bug facts that everyone in Westlake, FL should know:

Bed bugs can live just about anywhere that people can. It's a common misconception that bed bugs are only common in hotels and around beds. Bed bugs can be found in apartments, movie theaters, lobbies, laundry facilities, retail stores, hospitals, libraries, airports, office buildings, and other public areas.

Bed bugs are nocturnal. These tiny, flat pests hide in cracks and crevices during the day. Bed bugs are often found hiding in mattresses and box springs, underneath floorboards, behind wallpaper, and inside furniture. They only come out to feed at night when their victims are sleeping.

Have you ever wondered why you don't wake up when a bed bug bites you? Bed bug saliva contains a mild anesthetic that numbs the bite site and promotes increased blood flow.

Adult female bed bugs lay eggs every day and can lay up to 500 eggs in their lifetime. This is one reason it is so difficult to combat bed bugs once they've infested your property.
Bed bug infestations are nearly impossible to get rid of without professional help. If you suspect bed bugs are living in your Westlake, FL home, get in touch with the skilled pest technicians here at Native Pest Management.
We offer effective bed bug treatments that are designed to eliminate bed bug infestations at their source. Contact Native Pest Management today to learn more about our bed bug control options.
Commercial Pest Control in Westlake, FL
Running a Westlake, FL business requires a lot of money, time, effort, and hard work. Don't allow pests to invade your commercial facility and put all of that to waste! Instead, partner with Native Pest Management to keep your commercial property free of all kinds of pests.
We understand that pest problems can put the success and reputation of your business at risk, which is why we work quickly to eliminate current pest infestations and implement eco-friendly prevention strategies that will keep them from returning. Protect your Westlake, FL business from pests by reaching out for professional commercial pest control from the licensed pest technicians here at Native Pest Management.