Our Team Of West Palm Beach, FL Pest Management Professionals
Are Here To Help
Owned and operated by third-generation West Palm Beach locals, Native pest Management is here to provide you with pet-friendly and eco-friendly pest control solutions. With over 50 years of combined pest control services experience, our team provides the West Palm Beach area with integrated pest management strategies that are second to none.
If your home, business, or property has been infested by pests like mosquitoes, ants, cockroaches, rodents, bed bugs, termites, whiteflies, or any other nuisance pest, be sure to give our team a call.
Home Pest Control In West Palm Beach, FL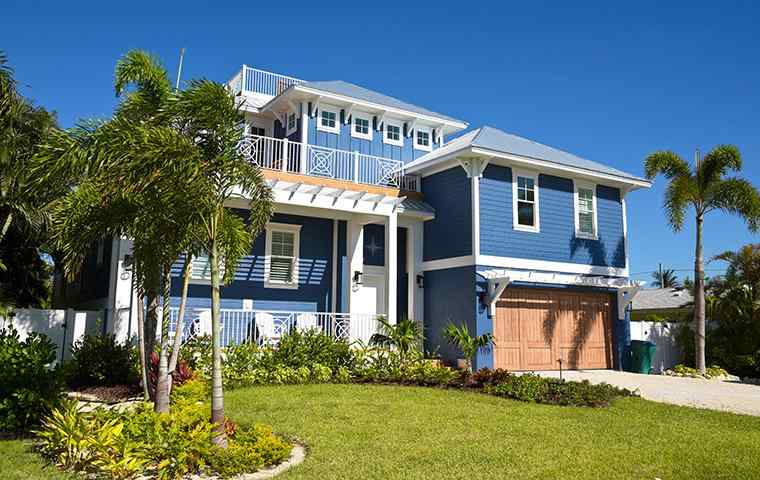 Providing pet-friendly pest control in West Palm Beach, FL. Owned and operated by third-generation West Palm Beach natives. As natives of Palm Beach county, we are very familiar with the pests in our area and know exactly how to stop them!
With over 50 years combined experience, we can solve all of your pest control and exterminator needs. We provide guaranteed control of ants, roaches, spiders, rodents, termites, fleas, ticks, mosquitoes, rats, mice, and termites. We also provide lawn spraying and fertilization.
Why Choose Native Pest Management?
Top-Rated Local® Pest Control Company
Combined 50 Years Of Experience
Quick Turnaround Times
Quarterly, Bi-Monthly, Or Monthly Treatment Plans
Pest-Free Guarantee
And More!
Ant Control In West Palm Beach, FL
West Palm Beach ants are a problem. Sometimes a very tiny, hard to see problem, but still a problem! Located in the Bug Capital of the United States, our tropical environment is host to over 200 species of ants.
The most common ants in West Palm Beach are ghost ants and bigheaded ants. They are often referred to as sugar ants. While less common, we also get many calls for carpenter ants and fire ants in West Palm Beach.
Ant extermination in West Palm Beach can often be a challenge, since ants are so sensitive to pheronomes. We recommend never using contact kill sprays around ants. While these ant sprays are great at killing them immediately, it doesn't do anything to eliminate the ant colonies that are usually in the walls or outside. These ant sprays often even cause ants to spread into different rooms throughout your house in a process called budding during which they establish new colonies.
Cockroach Control In West Palm Beach, FL
There are two main types of cockroaches in West Palm Beach that commonly get into homes. The American cockroach, pictured above, and the German cockroach. American cockroaches are often referred to in the area as palmetto bugs – or giant roaches with wings!
They are about two inches long and are classified as occasional invaders, since they mainly live outdoors. American cockroaches can get inside your home from the exterior if a preventative pest control application is not applied on a regular basis.
If you are seeing more than a couple American cockroaches a month, there may be an entry point in the plumbing on the interior that is allowing them to get in from the sewer system.
German cockroaches don't live outside. If you are seeing them in your home, they either were physically brought inside on accident or if you are in a condo or townhome, they may have gotten inside from a neighbor with a shared wall.
German cockroaches are smaller than American cockroaches, and prefer to hide in cracks and crevices, usually starting in the kitchen and then the bathrooms. To properly control German cockroaches, we provide a two-part interior treatment to completely eliminate them from your home.
Termite Control In West Palm Beach, FL
Termites in West Palm Beach cause a massive amount of structural wood damage on an annual basis. From the subterranean termites that enter your home from the soil, to the drywood termite swarmers that leave termite wings on your windowsills, we are local termite control experts.
We specialize in various forms of West Palm Beach termite control and prevention, from termite pre-treatments to tent fumigations, termite bait stations and whole home no-tent treatments. All of our termite control programs are warrantied.
Rodent Control In West Palm Beach, FL
Roof rats in West Palm Beach are the most common rodent we see in the area. Usually the first sign of a rodent infestation are noises in the attic at night. Roof rats are extremely adept at getting into homes, because they provide a warm shelter, especially in the winter months.
The best method of removing rats permanently from your home is to set up a trapping program and also exclude them out of the home by sealing all potential exterior entry points that are 1/4 inch or larger.
If rats are not currently in your home, we recommend the installation and maintenance of tamper-proof rodent bait stations on the exterior of your home to reduce the exterior population. We never recommend the use of rodent bait indoors, since it can and will cause rats to die and decompose within the home.
Once rodents are eliminated from your home, we recommend removal and replacement of the insulation in your attic due to contamination from rodent urine and feces. We are fully prepared to safely remove insulation from your home or business and even include attic fogging with a sanitization product.
Our Service Area — West Palm Beach
West Palm Beach is our home! We love it and hope you do as well. Our main office is located right off of Jog Road and Okeechobee Road – feel free to stop in and say "Hi" anytime! With a population of approximately 110,000, West Palm Beach is growing rapidly. There is new construction throughout the area as the need for new development to accommodate our new residents and many tourists grows.
This new development, mainly in the Western areas of Palm Beach County often results in pest issues in new construction homes and existing homes that are close to areas of major land development as habitats are disturbed.
Pests like mosquitoes and gnats that breed most often in undeveloped areas are attracted to lights emitted from the many new homes and buildings. These flying insects then provide a food source for spiders. The spiders attract paper wasps and mud daubers. The new mulch brought in carries ants and millipedes and before you know it we have a whole new insect ecosystem that comes along with the newly constructed homes in the area.