Best Pest Control in Port St. Lucie
Just northeast of Lake Okeechobee, St. Lucie County is one of the loveliest places to live in all of South Florida. We're right on the Atlantic coastline, and experience a humid, subtropical climate all year long. Unfortunately, not only are these conditions ideal for beach-goers, but they're also perfect for nuisance pest activity. Your St. Lucie County property is vulnerable to infestation, and you need dependable protection.
The team at Native Pest Management is here to help. We are a local, family-owned and operated pest control company that has been servicing St. Lucie County and the surrounding areas since 2015. We offer eco-friendly, pet-safe, pest control, termite control and lawn care services that guarantee year-round protection from nuisance pest activity.


Our St. Lucie County Service Area Includes:
River Park
South Hutchinson Island
St. Lucie Village
White City
Home Pest Control In St. Lucie County, FL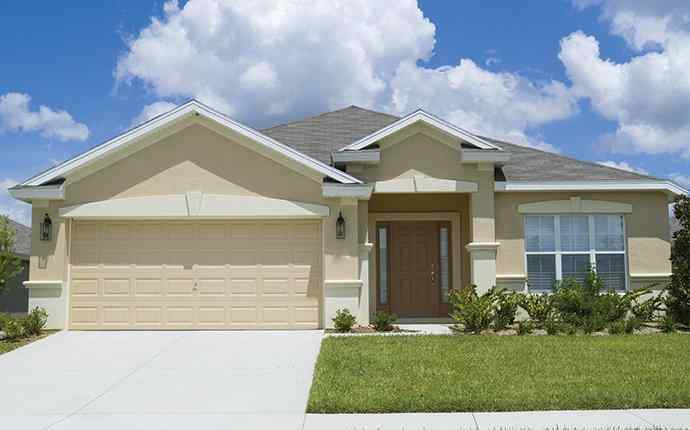 Owning a home in St. Lucie County is truly a blessing, but it doesn't come without its problems. Being a property owner means having to deal with and protect your home from outside threats.
Household pests pose a real danger to the health and safety of your property and your loved ones. Needless to say, you need an effective way to deal with infestations when they arise.
Native Pest Management offers trusted residential pest control services that protect your home from nuisance pests all year long. We currently service 3,000 homes and businesses in the area, guarding residents and their loved ones from contamination, disease, property damage, and many other dangers caused by pests. Our experienced team provides the following:
Accurate pest assessment

Personalized treatment plan

Advanced pest control practices

Scheduled follow-up treatments

Guidance for continued success
If you are currently dealing with a pest problem, or you want to be proactive in securing the proper protection moving forwards, don't hesitate to give us a call today. We're a team of Top Rated Local® Experts with a steadfast dedication to keeping Southern Florida homes safe and pest-free.
Commercial Pest Control In St. Lucie County, FL
St. Lucie County is home to a wide array of businesses. From luxury hotels and office complexes to large warehouses and small restaurants, all businesses are vulnerable to pest activity. Your facility has everything nuisance pests desire, and you need to be prepared in the event of an infestation.
If you're looking for reliable protection from pest activity, you've come to the right place. Native Pest Management offers complete commercial pest control services to many businesses throughout South Florida.
Our highly qualified team of seasoned pest professionals implement effective IPM (Integrated Pest Management) strategies and use the most advanced pest control practices to bring you lasting, dependable results.
From initial crack-and-crevice treatment all the way through to our follow-up, preventative exterior applications, we're with you every step of the way. Our scheduled service visits are available monthly, bi-monthly, or quarterly to meet your needs, and our pest-free guarantee means if a pest problem returns between visits, we'll come back to re-treat for free.
Five Tips For Preventing Rodents In Your St. Lucie County, FL Home
Nobody wants to discover rodent activity in their house. It's unsanitary, it's intrusive, and it's a real threat to the health and safety of you and your loved ones. Here are five things you can do to reduce your chances of experiencing a rodent infestation:
1. Seal up cracks and crevices, and block off entry points.
2. Eliminate access to food sources, and store food in gnaw-proof containers.
3. Take the trash out regularly and keep it outside in a tightly sealed metal container.
4. Reduce excess moisture and water sources throughout your property.
5. Remove wood piles and yard debris, and store wood away from the perimeter of buildings.
While these are all helpful tips, none of them are as dependable as regular services from the pest professionals. Our team of experienced technicians accurately identifies all rodent activity, performs thorough rodent control treatments to the property, and helps put in place the necessary modifications to keep them away moving forward.
Common Signs Of Bed Bugs In St. Lucie County, FL
It's hard to sleep at night knowing there may be bed bugs lurking under the sheets somewhere. These nocturnal pests feed on human blood while we sleep, so it can be very hard to catch them in the act. There are a few signs you can look out for, though.
If you wake up with a line of little red bites, chances are you have a bed bug infestation on your hands. Unlike other pests bed bugs tend to bite in recognizable patterns. You may find tiny red blood stains left on the sheets, or rusty excrement spots left near hiding areas. There may also be eggshell casings left behind in these areas.
If you notice any of these indications, call the team at Native Pest Management right away. We use top-of-the-line heat treatments and bed bug solutions to eliminate the problem at its source. Call us today to set up your free inspection and get started with our bed bug control service.
We're proud to be South Florida's premier pest control company, and we treat all of our customers like they're a part of the family. We service residential and commercial properties throughout St. Lucie, Palm Beach, Broward, Miami Dade and Martin Counties, and our treatment plans are always customized to meet the needs of our clients and their specific pest situations.
Latest

Blogs

Stay informed about pests and pest related issues in your area!

View All Blogs