Pet Safe Pest Control Pompano Beach, FL
Pompano Beach is known for its beautiful beaches, marinas, and offshore reefs, but what it is a little less known for is the pests that are hiding just out of sight — until you are looking away, that is. At Native Pest Management, it is our goal to ensure that your home or business stays pest free, giving you more time to appreciate the beautiful things that Pompano Beach has to offer.
Serving the greater Pompano Beach area, our team of pest control specialist offers a number of removal and preventative services for a number of pests like mosquitoes, ants, cockroaches, rodents, bed bugs, termites, and whiteflies. If you have an infestation, we are just a call away!
Home Pest Control In Pompano Beach, FL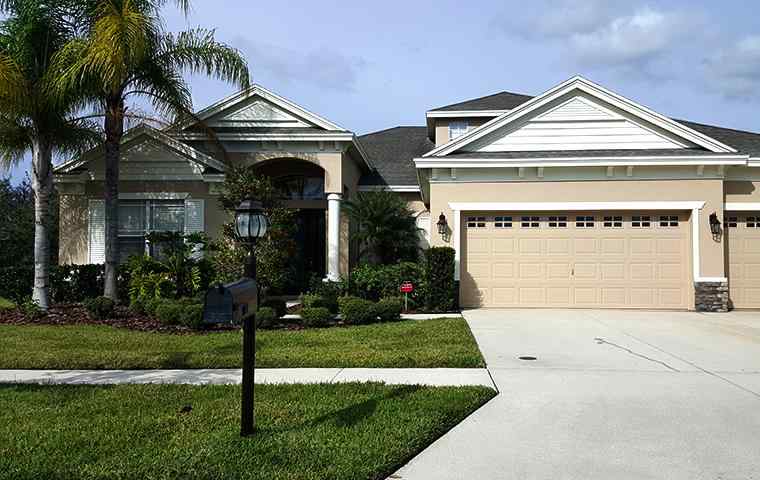 Pompano Beach is a wonderful oceanfront community, but even wonderful places have pests. Below, we have listed a few of the most common pests that our Pompano Beach pest control specialists deal with on a day to day basis.
Why Choose Native Pest Management?
Top-Rated Local® Pest Control Company
Combined over 100 Years Of Experience
On-Time Guarantee
Quarterly, Bi-Monthly, Or Monthly Treatment Plans
Pest-Free Guarantee
And More!
Ant Control In Pompano Beach, FL
The most common ants that we see in Pompano Beach are ghost ants and big-headed ants. While both types of ants share different behaviors, they can both be eliminated with professional pest control treatments.
Ghost ants are notorious for being an indoor nuisance. They often enter Pompano Beach homes and businesses looking for water and food.
Big-headed ants, on the other hand, are more of an outdoor pest — although we have seen them inside homes on occasion. Fun fact: Only about one in ten actually have large heads.
If your home in Pompano Beach has ghost ants or big headed ants, or even if simply want preventative ant control, we urge you to get in touch with us today.
Mosquito Control In Pompano Beach, FL
Due to our wet climate in South Florida, mosquitoes are a year-round pest affecting both homeowners and business owners alike. Not only do mosquitoes carry potentially harmful diseases and leave behind itchy bites, but they can also just be annoying.
At Native Pest Management, we offer mosquito treatment to Pompano Beach homeowners and business owners so that they no longer have to spend their evenings swatting bugs.
When completing a scheduled mosquito treatment, our Pompano Beach mosquito control company will treat all standing water on your property with biological larvicides to eliminate the ability of mosquitoes to breed on your property.
In addition to applying larvicides to standing water, we will fog your property with a pet safe residual mosquito control product. Schedule your free mosquito control inspection today!
Termite Control In Pompano Beach, FL
The most common type of termites in Pompano Beach are Drywood termites. Drywood termites affect all types of structures, most commonly affecting wood in the attic, kitchen cabinets, as well as window frames, doorframes, and baseboards.
Every day we receive calls of termite frass found in Pompano Beach homes and businesses. When drywood termites are present, they create a kickout hole in the wood they are consuming, and push their droppings out of this hole. Keep in mind that just because there is no obvious termite frass, it doesn't mean that drywood termites aren't present. We often find termite frass on top of insulation in attics during our termite inspections.
When drywood termites are extensive throughout a structure, we recommend tent fumigation. Our inspectors will measure the cubic feet of the structure to determine the amount of gas needed to completely eliminate the termites. The tent will remain on the structure over the course of three days and two nights, and we will then be able to provide a warranty which can be renewed each year.
We also provide no tent termite treatments in Pompano Beach. Homeowners often find this method very convenient because they can remain in their home during the treatment and don't need to do extensive preparations or stay in a hotel. We provide a warranty for no tent drywood termite control just like we do for a fumigation.
While not as common in Pompano Beach as drywood termites, subterranean termites are certainly present in many area structures and this type of termite causes more extensive and rapid wood damage. Our preferred method of treating subterranean termites is with the use of termite bait stations.
Schedule your free termite control inspection today!
More About Pompano Beach, FL
In Broward County, FL with a population of approximately 110,473, Pompano Beach is a rapidly expanding community. If you own a home or operate a business in the Pompano Beach area, we urge you to schedule a free pest control and termite inspection today!