Effective Pest Control In Miami, FL
Native Pest Management is now serving all of Miami Dade county, including Aventura, Doral, North Miami Beach, Golden Beach, Hialeah, Miami Gardens, Miami Beach, Miami Lakes, Kendall, Coral Gables, Miami Shores, and Sunny Isles Beach.
Due to its warm, humid climate, home and business owners in Miami have to content with an abundance of different pest problems. Luckily, we can help! For all of your home and commercial pest control needs in Miami including ant control, cockroach control, spider control, termite control, rodent control and mosquito control, reach out to us today!


Our Miami Service Area Includes:
Home Pest Control In Miami, FL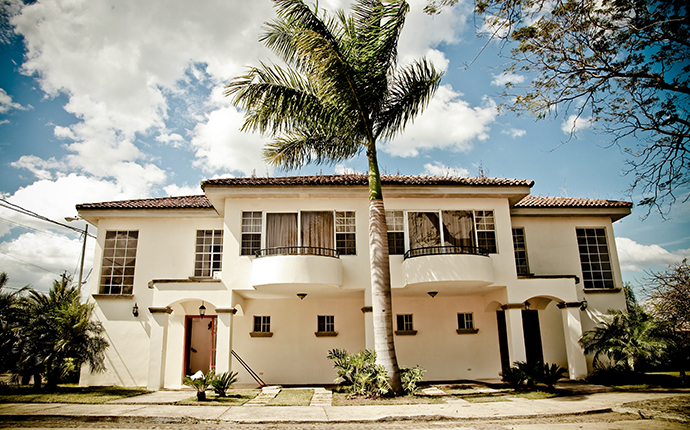 No one wants to deal with pests, but without professional pest control in Miami, FL, your home is left exposed to a wide range of pest problems. From ants, cockroaches, and spiders to rodents and termites, there is nothing stopping these pests from taking up residence on your property. However, with one of our ongoing pest control plans, your home will receive a proven barrier of pest prevention.
If you're struggling with pest problems in your Miami, FL home or yard, our customized pest control services can help. Serving over 5,000 local homes and businesses, you can count on us to get rid of those pests and prevent future infestations!
Why Choose Native Pest Management?
Top-Rated Local® Pest Control Company

Winner of the 2021 Better Business Bureau's Torch Award for Ethics

On-Time Guarantee

Over 1000 five star reviews on Google, Yelp, HomeAdvisor, BBB and Angie's List

Pest-Free Guarantee

And More!
When you partner with Native Pest Management to meet your home pest control needs, you can rest assured that you are protected by the best. We guarantee all of our pest control services, so you can rest assured that you'll receive the quality service that you're looking for.
At Native Pest Management, we're proud to offer award-winning residential pest control services to Miami, FL properties. Reach out to us today to see what quality pest control looks like for your home!
Commercial Pest Control In Miami, FL
Whether you're running a hotel, restaurant, office building, or another business, pests are always bad news. If even a single pest is spotted in your establishment, it can lead to negative reviews and a loss of customers, not to mention that the presence of pests can cause added stress and present the threat of illness and property damage.
If you'd like to keep running your business without having to worry about pests, partner with us and we'll handle your pest problems, saving you all the hassle!
To protect your facility from common business-invading pests like bed bugs, cockroaches, and rodents, partner with Native Pest Management for commercial pest control. We offer a variety of different services with varying levels of pest coverage that can be tailored to meet your business's specific needs.
Not only that, we offer our treatments on a quarterly, bi-monthly, monthly, bi-weekly, or weekly basis to offer service on your schedule. Get started with commercial pest management today!
Guide To Termite Control in Miami, FL
Have you noticed swarming termites in your home or business? Every year, we receive thousands of calls from area property owners as termites begin flying inside, panicking many area residents. These swarming termites are either Drywood or Subterranean termites, and when weather conditions are right, they fly out of wood in an attempt to create new colonies.
Whether you have seen flying termites or simply want to prevent termites, we would be glad to provide a free termite inspection. Our inspectors will search for live termites, termite wings, termite frass, termite kickout holes, termite mud tubes, and termite damage. We will investigate areas of your home that may not have been checked in years, including the wood in the attic.
Termite control is especially important today with the invasion of Formosan termites in Miami, FL. These "super" termites cause damage much more rapidly than other types of termites in the area, with colonies capable of consuming between 1-3 pounds of wood within a home per day!
It is important to be aware that for subterranean termites including these invasive Formosan termites, tent fumigation alone will not solve the problem. Since Formosan termites live in the soil underneath homes, they will return as soon as a tent is removed from a structure if the soil is not either treated with a termiticide or termite bait stations are not installed.
The good news is that with over 1000 five star reviews on Google, Yelp, HomeAdvisor, Facebook, BBB and Angie's List, you've found the right Miami, FL pest control company to solve your termite problems. Call us today to schedule your free inspection.
Guide To Fire Ant Control in Miami, FL
Have you noticed ant hills popping up out in your yard? How about trails of red ants marching up your driveway? If so, you may be dealing with a fire ant problem in your yard.
Fire ants are no joke; they deliver painful stings and can be dangerous to have on your property, especially if you have kids or pets. If you're experiencing fire ant problems on your Miami, FL property, it's time to contact the local pest control experts at Native Pest Management for help getting rid of those aggressive ants.
Among the pest control treatments that we provide, there is one outdoor treatment that we tend to perform more than others: our fire ant treatment. While fire ants are a fairly common problem in our area, fire ants are not a problem to take lightly. To help you avoid fire ant problems, consider the following ant prevention tips:
Eliminate standing water from your property and repair leaky pipes or hoses to get rid of water sources.

Stop ants from foraging for food in trash cans, recycling bins, and compost bins by keeping locking lids on them.

Make sure your outdoor eating areas are free of leftover food and drink containers to avoid attracting fire ants to your yard.
Don't let fire ants put your family or pets at risk or keep you from enjoying your outdoor space; for help getting rid of fire ants, partner with Native Pest Management for effective fire ant control services. To get started, reach out to us today for assistance!
Why Choose Pet Safe Mosquito Control In Miami, FL?
Mosquitoes thrive in Miami, FL. Because of that, mosquitoes are one of the most common pest problems that Miami, FL residents have to face.
It's likely that if you live in our area, you've already had many unpleasant run-ins with mosquitoes in the form of itchy, red bites and ruined time spent outdoors.
But that isn't the biggest threat associated with having mosquitoes in your yard. Mosquitoes spread a wide variety of different mosquito-borne illnesses including:
West Nile virus

Zika virus

Eastern equine encephalitis

St. Louis encephalitis

Chikungunya fever

Dengue fever

Malaria
Because of the abundant threats that mosquitoes pose, it's important to invest in professional mosquito control treatments to keep the mosquito populations on your property down and reduce your chances of contracting a mosquito-borne disease.
At Native Pest Management, we offer quality mosquito control services including In2Care mosquito traps and pet safe mosquito fogging treatments. Take back your yard from mosquitoes; reach out to us today to get started with mosquito control!