Our Climate's Impact on Lawns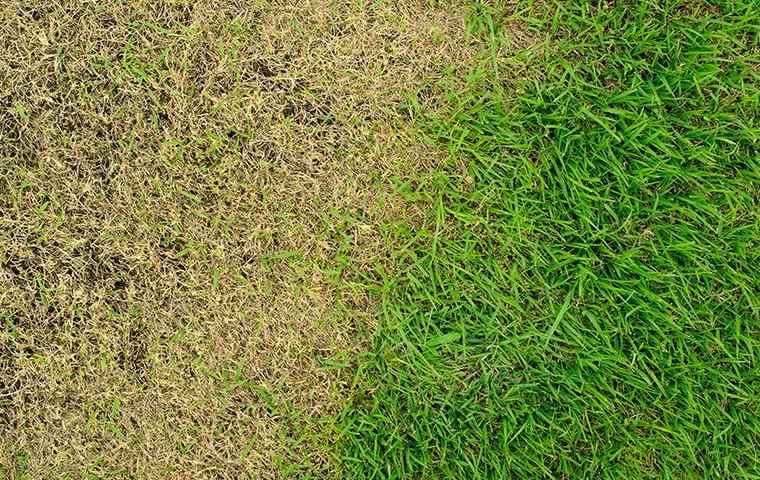 South Florida is warm, lush, and green, and we want to keep it that way. With all the time and money you've invested in your landscape, it's no surprise that you want to protect it, but that is sometimes easier said than done.
While Florida has a somewhat predictable climate - with the prevailing sentiment that simply states, "it's hot" - there are a couple of classifications that our home state's climate falls within.
North and central parts of Florida are known to be humid and subtropical, while South Florida is considered a tropical climate.
While you might think that a tropical climate would dictate a single course of lawn care action to take throughout the year, two main seasons dictate how you should care for your lawn.
The Rainy Season
May through October is defined as the rainy season, as thunderstorms develop, gathering heat and dropping rain when they meet their threshold. Luckily, the rainy season occurs during the warm summer months when our lawns need water most, but that alone is not enough to keep your grass green and beautiful.
Since our summer showers usually produce a high volume of rain in a short amount of time, much of the water reaches drainage ditches before it can adequately soak into your lawn.
Because of this, it is important that you still water your lawn two times a week for around 30 minutes each time. If it hasn't rained in a while, 40 minutes of watering may be required.
The Dry Season
From October to April, we enter what is known as the dry season, as the warm, tropical summer storms cease to produce rain. While it may seem like this would be detrimental to your lawn's health, there are natural processes in place that will keep your lawn healthy while keeping you happy.
In the winter months, turfgrass can adjust its need for water, meaning that between October and April, you can actually start to wean your watering times down to around 10 minutes twice a week, slowly ramping it back up as April approaches. In doing so, you can save money and keep your grass healthy.
The Ways Pests Impact Lawns
While we can give our tropical climate in South Florida credit for keeping our lawns lush and healthy, we can also blame it for the heightened risk of pest infestations. Pests like whiteflies, chinch bugs, grub worms, armyworms, sod webworms, fire ants, and even fungus can wreak havoc on your lawn.
If you notice signs of lawn damage, we urge you to get in touch with us right away so our West Palm Beach, FL lawn care company can help protect your lawn from pests.
Below, we have listed some of the more common symptoms you might notice of pest infestations in your lawn.