Pet Safe Pest Control in Lake Worth, FL
Mosquitoes, ants, cockroaches, rodents, bed bugs, termites, and whiteflies oh my! If you live in the Lake Worth or Lake Worth Beach area, you have likely dealt with one of the above pests in the last week. Heck, you probably have within the last day or two even.
At Native Pest Management we provide homeowners and business owners in Lake Worth with integrated pest management services so that they can limit their interactions with nuisance pests. With over 100 years of combined experience and over 1000 five star reviews on Google, Yelp and HomeAdvisor, our team of pest control professionals have the skills and tools to rid your property of the pests that are plaguing it. Get in touch with us today to schedule a free inspection!
Home Pest Control In Lake Worth, FL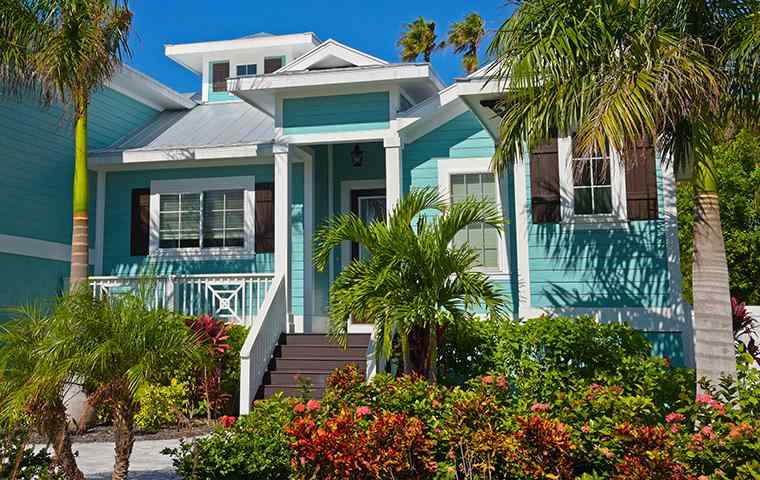 Providing pet-friendly pest control in Lake Worth, FL. We are owned and operated by third-generation West Palm Beach natives. With over 100 years combined experience, we can solve all of your pest control and exterminator needs. We provide guaranteed control of ants, roaches, spiders, rodents, fleas, termites, ticks, mosquitoes, rats and mice.
We also provide lawn spraying, ornamental treatments, fertilization, and whitefly control.
Ant Control In Lake Worth, FL
The most common ants in Lake Worth are ghost ants, often referred to as sugar ants. Over 75% of the time a new client calls us about ants in Lake Worth, our technicians identify ghost ants as being present. Second to ghost ants, we often see big-headed ants in Lake Worth.
The main reason ghost ants are so prevalent in the Lake Worth area is that their colonies often have multiple queens, so eliminating them can be quite a challenge. Over the counter sprays only seem to aggravate these ants and spread them to different rooms, and baits often aren't strong enough to kill all the queens present on a property.
Our Lake Worth pest control is specifically designed to eliminate ghost ants and keep them out of homes, guaranteed. We only use pet-safe products and once we eliminate ghost ants from your property, we are able to keep them out by applying preventative treatments to the exterior of your home.
Termite Control In Lake Worth, FL
Termites in Lake Worth cause a massive amount of structural wood damage on an annual basis. From the subterranean termites that enter your home from the soil, to the drywood termite swarmers that leave termite wings on your windowsills, we are local termite control experts.
Drywood termites in Lake Worth are the most common termites we see in the area. Many of the homes and businesses in Lake Worth Beach specifically are wood frame houses that have been around quite a long time. Most of these structures have been tented for termites in the past, with some of them having been tented multiple times over the year.
We provide both tent fumigation and whole home "no tent" termite control treatments for drywood termites. The most effective way to immediately eliminate an active drywood termite infestation is with tenting. Contrary to popular belief, termite tenting is actually safe once the tent is removed, since the product used is a gas which has no residual. This gas permeates wood and instantly kills all termites within a structure.
More often, we are now seeding formosan termites in Lake Worth. Formosan termites aka "super termites" are much more destructive than drywood termites, since their colonies are much larger. They cause rapid damage, with the ability to consume between one and three pounds of wood a day in a standard size home. These subterranean termites come from the soil and often enter homes via plumbing penetrations under the home, up piers underneath crawl spaces, and up small cracks in concrete slabs. It is important to schedule treatment quickly for Formosan termites due to the damage we have seen them cause.
We specialize in various forms of Lake Worth termite control and prevention, from termite pre-treatments to tent fumigations, termite bait stations and whole home no-tent treatments. All of our termite control programs are warrantied.
If you think you have active termites or simply want to prevent termites, call us today for your FREE termite inspection.
Spider Control In Lake Worth, FL
Lake Worth spiders range from the spiny-backed orb weaver spiders to the larger wolf spiders. While none of these spiders bite unless provoked, they can still create unsightly webs around your home and be terrifying if they happen to slip inside.
Our Lake Worth pest control program is specifically designed to eliminate spiders in and around your home. By focusing our treatments on the cracks and crevices where spiders prefer to hide during the day, we eliminate their ability to use your home as harborage.
To further discourage spider activity around your home, our technicians use a spider webbing pole to remove webs and wasp nests around your home on every visit. While our treatments greatly reduce the amount of spiders on your property, we also recommend practices including reducing exterior lighting or changing the color of your exterior lighting, which will in turn reduce the number of flying insects attracted to your home at night, making your home less attractive to spiders since you will be reducing their food source.
Mosquito Control In Lake Worth, FL
In Lake Worth, mosquitoes are a problem year-round. We have found that mosquitoes in Lake Worth are especially bad because of the abundance of standing water in the area during and after the rainy season.
Our Lake Worth mosquito control program is so effective that we provide a free re-treatment guarantee if you aren't 100% satisfied with the results. By eliminating mosquito harborage areas through backpack fogging, and treating standing water monthly to prevent breeding, we are able to successfully rid these problem pests from your property.
If you having noticed standing water on properties adjacent to yours, our In2Care buckets are especially effective for mosquito control in these situations. These buckets which we refill monthly have the capability of preventing mosquitoes from breeding in standing water throughout the area, since it causes mosquitoes to spread a fungus to standing water which disrupts their ability to reproduce.