Pet Safe Pest Control in Hobe Sound, FL
Are spiders, rodents, or insects causing problems in and around your Hobe Sound property? If so, Native Pest Management is here to help. Our licensed pest technicians have the experience, skill, and eco-friendly products necessary to eliminate all kinds of pest problems, including termites, mosquitoes, bed bugs, and more. We offer superior pest control services to protect your Hobe Sound home or business in an environmentally responsible way. Reach out to us today to ask about all of our residential and commercial pest control programs.
Home Pest Control in Hobe Sound, FL
Your number one goal as a homeowner is to keep your home and family protected from harm. Unfortunately, pest infestations can damage your residential property and put the health of your family at risk. With the professionals from Native Pest management by your side, you can rest assured that your home will remain free of pests throughout the entire year. Whether you need mosquito reduction services or general pest treatments, we've got you covered. We will work with you to find the right solution for your specific pest problem. Contact Native Pest Management today for more information about our residential pest control process.
Mosquito Control in Hobe Sound, FL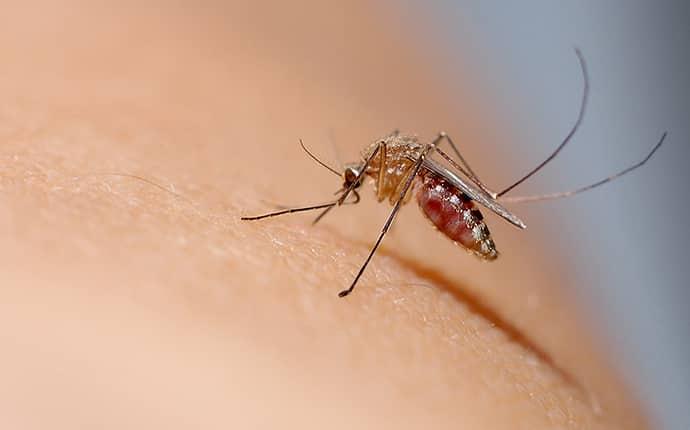 Mosquitoes are common insect pests that become active when the temperatures rise above 50 degrees. Here in Hobe Sound, mosquitoes are often a year-round problem for homeowners and business owners. Understanding more about the pests you are facing is helpful when it comes to getting rid of them. Everyone knows that mosquitoes are annoying warm-weather pests that ruin outdoor gatherings and leave behind itchy red bites on your skin. But there are a few facts about mosquitoes that aren't common knowledge. Here are some things that everyone should know about mosquitoes:
Mosquitoes are dangerous pests that can spread a wide variety of life-threatening diseases, such as malaria, West Nile virus, and Zika virus.

Both male and female mosquitoes primarily feed on plant nectar, only female mosquitoes also feed on blood to nourish their eggs.

The reason why mosquito bites itch is because most people are slightly allergic to mosquito saliva. Mosquito saliva prevents your blood from clotting while they are feeding.

Mosquitoes locate their targets by detecting the heat from our bodies and smelling the carbon dioxide released when we exhale.
The most effective way to reduce mosquito populations around your Hobe Sound, FL property is with the help of the professionals here at Native Pest Management. We offer high-quality mosquito reduction services to target mosquito resting areas and eliminate adult mosquitoes and their eggs. Give us a call today for more details about our mosquito control solutions.
Rodent Control in Hobe Sound, FL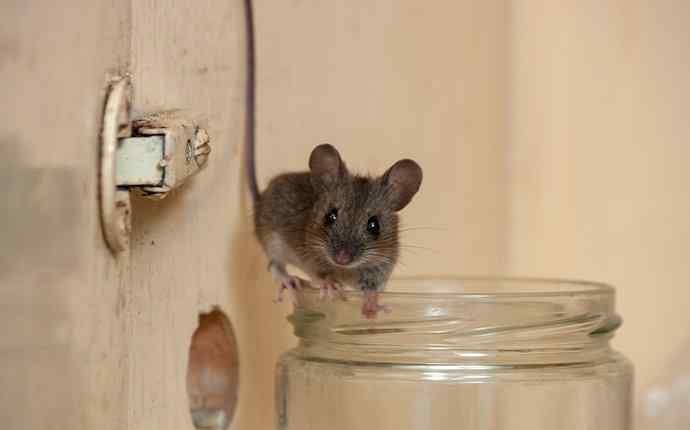 Out of the many pests that can invade your Hobe Sound property, rodents are one of the most common. These small, furry pests are capable of squeezing through small cracks and crevices around the exterior of your property, though the size of the hole rodents need to invade varies depending on their species. Despite their cute, fuzzy appearance, rats and mice are capable of causing major problems when they invade. Some of the problems rodent infestations can cause include:
Contamination: Rodent infestations can introduce harmful bacteria and pathogens into your property, which can contaminate food items, counter surfaces, and food-prep areas.

Disease: Rodents can also spread a wide range of diseases in addition to the bacteria they spread. Some of the diseases rodents are known to carry include rat-bite fever, hantavirus, tularemia, and plague.

Damage. Did you know that rodents' teeth never stop growing? Rodents will chew on almost anything to prevent their teeth from growing too long, including books, wires, pipes, furniture, structural beams, and personal belongings.
Don't allow rodents to invade your Hobe Sound, FL home or business. Instead, implement an effective, eco-friendly rodent control solution from Native Pest Management. We will work with you to find the right pest control plan to deal with your pest problems once and for all. Reach out to our experienced pest technicians today to learn more about all of our rodents control and prevention services.
Commercial Pest Control in Hobe Sound, FL
Putting in place a professional pest control plan for your business is the most effective way to ensure pests never invade your Hobe Sound, FL commercial facility. Pests can cause significant damage to your property, disturb your employees, scare your customers, and spread dangerous diseases. Keep common pests away from your business with the help of the highly-trained pest technicians here at Native Pest Management.
We've made it our goal to provide outstanding commercial pest control services that are designed to protect your Hobe Sound, FL property from pests year-round. If pests are threatening the reputation of your business, don't hesitate to get in touch with Native Pest Management today.