Our Team Of Delray Beach, FL Pest Management Professionals Are Here To Help
At Native Pest Management we take great pride in helping homeowners and business owners in the Delray Beach area keep their properties pest-free. Our pest management treatments utilize integrated pest management strategies and use pet-friendly and eco-friendly products.
f your home or business in the Delray Beach area has been infested, or even if you suspect that it has been infested, we strongly suggest that you get in touch with our pest control services company. Pests like mosquitoes, ants, cockroaches, rodents, bed bugs, termites, whiteflies don't belong on your property — so don't let them.
Home Pest Control In Delray Beach, FL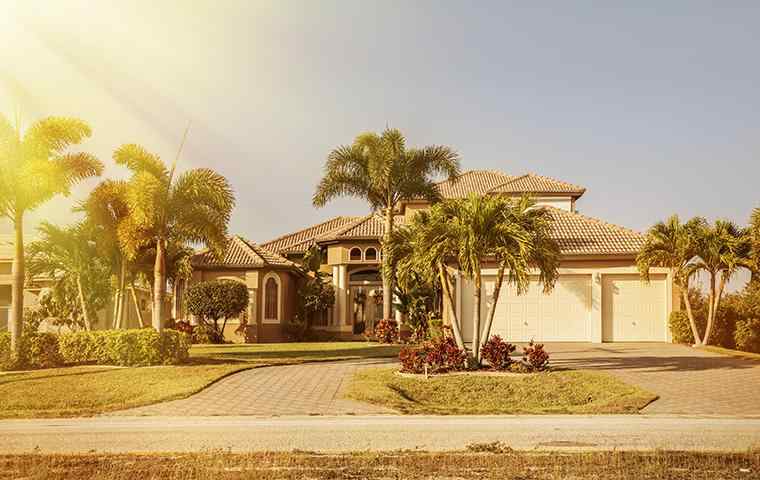 Providing pet-friendly pest control in Delray Beach FL. We are owned and operated by third-generation Palm Beach county natives. With over 50 years combined experience, we can solve all of your pest control and exterminator needs. We provide guaranteed control of ants, roaches, spiders, rodents, termites, fleas, ticks, mosquitoes, rats, mice, and whiteflies. We also provide lawn spraying and fertilization.
Why Choose Native Pest Management?
Top-Rated Local® Pest Control Company
Combined 50 Years Of Experience
Quick Turnaround Times
Quarterly, Bi-Monthly, Or Monthly Treatment Plans
Pest-Free Guarantee
And More!
Ant Control In Delray Beach, FL
The most common ants we are currently seeing in Delray Beach are ghost ants, often referred to as sugar ants. If you are seeing very tiny ants in your home, most likely this is the species. Four in every five houses we treat for ants in Delray Beach have ghost ants. Ghost ants are attracted to your property because insects that feed on plants in the landscape produce a substance called honeydew which ghost ants love to eat. After, they establish themselves on the trees.
Mosquito Control In Delray Beach, FL
Mosquitoes can be bad in the Delray Beach area. Really bad. Many areas that are still undeveloped in the Western portion of Palm Beach County are prime breeding grounds for mosquitoes. Palm Beach County actually conducts aerial mosquito control in Delray Beach a couple times each year to keep them from getting completely out of control. While these sprays certainly help, they provide no residual control to stop mosquitoes from invading your property.
At Native Pest Management, we are mosquito control experts. Our Delray Beach mosquito control includes a monthly backpack fogging of your property to eliminate harborage areas in the landscape. By using a combination of insect growth regulator and micro-encapsulated insecticide, we are able to get longer control with pet-safe products. Every application includes the treatment of standing water on your property with a biological larvicide to prevent breeding.
Termite Control In Delray Beach, FL
Termites in Delray Beach cause a massive amount of structural wood damage on an annual basis. From the subterranean termites that enter your home from the soil, to the drywood termite swarmers that leave termite wings on your windowsills, we are local termite control experts. We specialize in various forms of Delray Beach termite control and prevention, from termite pre-treatments to tent fumigations, termite bait stations and whole home no-tent treatments. All of our termite control programs are warrantied.
Rodent Control In Delray Beach, FL
Roof rats in Delray Beach and throughout South Florida are a major problem. While food is plentiful for them outside, they frequently get into attics of homes in the area since they prove to be ideal nesting locations. We've even seen roof rats get inside of new construction homes in communities including the Bridges and the Seven Bridges before residents have moved in!
The first indication people usually have of a roof rat infestation are scratching sounds in the attic. The easiest way to confirm the presence of roof rats in the attic is to visibly identify their feces which if present will be on top of the insulation and AC ducts in the attic.
A proper roof rat removal program requires trapping and exclusion of all potential exterior entry points. Never use rodent bait within the home, as it will likely result in dead rats causing the home to smell and it will not prevent more rats from entering the home.
If there are no roof rats present in the home, we recommend rodent reduction via the installation and maintenance of tamper-proof rodent bait stations on the exterior of the home.
Learn More About Delray Beach, FL
Delray Beach is a rapidly growing city in Palm Beach County, just south of Boynton Beach and north of Boca Raton. Spanning from the ocean, to west of 441, the total population is approximately 67,000.
As various upscale communities are being built along Lyons Road including The Bridges and The Seven Bridges, the population of Delray Beach is soaring. With a vibrant downtown centered around Atlantic Avenue, Delray Beach is a popular destination for many who are moving to South Florida from out of state. Contact us today if you have any questions.