Eco-Friendly Pest Management In Boca Raton, FL
Boca Raton is known for its beautiful golf courses and oceanfront views, but don't be fooled by its beauty — there are plenty of pests lurking just out of sight. Mosquitoes, ants, cockroaches, rodents, bed bugs, termites, and whiteflies plague homes, businesses, and yards, leaving property owners uncomfortable and helpless. Luckily, there is something you can do about it.
When you contact Native Pest Management you can rest assured that our 50 years of combined experience, pet-friendly treatments, and top-of-the-line pest management equipment will leave your home or business pest-free. Get in touch with us today for an estimate, or to schedule a treatment.
Home Pest Control In Boca Raton, FL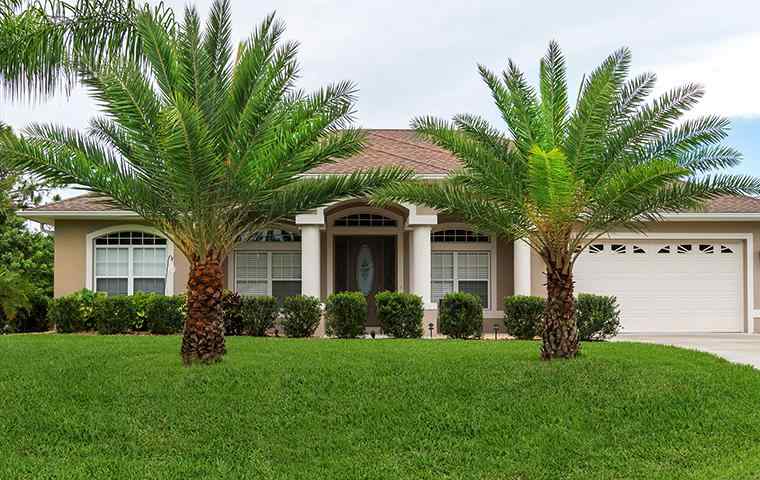 Providing pet-friendly pest control and exterminator services in Boca Raton, FL. We are owned and operated by third-generation West Palm Beach natives. With over 50 years combined experience, we can solve all of your pest control and exterminator needs. We provide guaranteed control of ants, roaches, spiders, rodents, termites, fleas, ticks, mosquitoes, rats, mice, and whiteflies. We also provide lawn spraying and fertilization.
Why Choose Native Pest Management?
Top-Rated Local® Pest Control Company
Combined 50 Years Of Experience
Quick Turnaround Times
Quarterly, Bi-Monthly, Or Monthly Treatment Plans
Pest-Free Guarantee
And More!
Ant Control In Boca Raton, FL
Ghost ants, often referred to as sugar ants, are by far the most common pest in Boca Raton we are called to eliminate. Usually we find that homeowners or pest professionals are using products that when sprayed, kill ghost ants on contact.
While this provides short-term relief, it actually makes the ants spread through a process called budding.The repellent nature of these contact kill products disrupts the pheromone trails of ghost ants, causing them to split into different colonies. As a result, the more you spray, the more of these ants you will see over time since these new colonies have new queens which produce more ghost ants.
As local ghost ant control experts, we only use non-repellent products on these ants to ensure we do not disrupt their pheromone trails. By using only products that do not kill on contact, we allow the ghost ants to inadvertently carry these products on their bodies. Then when they share food with each other, they will also share the products applied and the result will be 100% control with no more ants in your home, guaranteed!
Termite Control In Boca Raton, FL
Termites in Boca Raton cause a massive amount of structural wood damage on an annual basis. From the subterranean termites that enter your home from the soil, to the drywood termite swarmers that leave termite wings on your windowsills, we are local termite control experts. We specialize in various forms of Boca Raton termite control and prevention, from termite pre-treatments to tent fumigations, termite bait stations and whole home no-tent treatments. All of our termite control programs are warrantied.
Mosquito Control In Boca Raton, FL
It takes a frost to kill adult mosquitoes. Since we rarely get frosts in Boca Raton, we tend to have active mosquitoes year-round in the area. The only real increase in the summer results from increased rainfall, which creates more standing water for mosquitoes to breed in.
Our Boca Raton mosquito control program is designed based on specific recommendations from the University of Florida. On a monthly basis, one of our licensed mosquito control technicians will apply a combination of micro-encapsulated insecticide and insect growth regulator via a backpack fogger on your property. At the same time, we will treat any standing water found on your property with a biological larvicide to prevent mosquito breeding.
You live in Boca Raton because you want to enjoy the perfect weather we have year-round. Don't let mosquitoes take that away from you. Our mosquito program is guaranteed – we are so confident it works that if you don't notice an improvement we will return at no charge to re-treat your property.
Lawn Fertilizer Services In Boca Raton, FL
At Native Pest Management, we take pride in our ability to create and maintain beautiful landscapes for our clients in Boca Raton. With custom-blend fertilizers uniquely suited for our South Florida soil, we are able to help your landscaper maintain consistent blooms on your flowering plants.
In addition to treating lawns and plants for insects, weeds, and fungus, we keep a close eye on the health of our clients' landscapes and provide recommendations regarding mowing and irrigation to maximize the quality of your lawn and plant material.
Learn About Boca Raton, FL
Boca Raton is the southernmost city in Palm Beach County, FL with a population of approximately 95,000. Boca Raton is rapidly expanding in the western communities as many people around the country are finding it is an ideal retirement destination. Boca Raton is home to Florida Atlantic University and hosts the corporate headquarters of national companies such as Office Depot and ADT.