Eco-Friendly Pest Solutions For South Florida
Since 2015, Native Pest Management has been providing pet-safe and environmentally friendly pest control to residents in the South Florida Area. Our family has lived in South Florida for three generations, and in that time, we've learned a lot about identifying and preventing the many pests that live in South Florida. Between our commitment to safe pest control practices and our A+ rating with the BBB, we have a reputation for comprehensive, family-friendly pest control. Request a free quote from us, and see for yourself!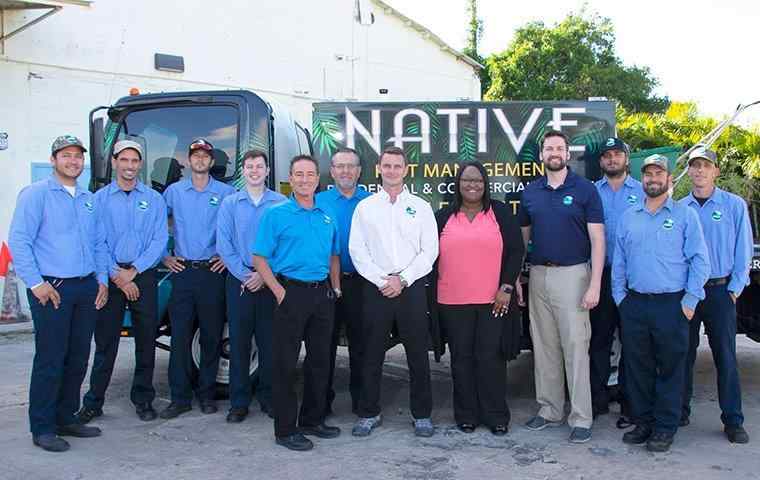 Why Choose Native Pest Management?
West Palm Beach residents know it best - South Florida has a lot of persistent pests. When insects, rodents, and other dangerous wildlife get inside your West Palm Beach home or business, you need the confident response of a local exterminator. Native Pest Management is proud to offer the effective pest and termite control that only a family of South Florida natives can provide.
When you work with Native Pest Management, you receive the following benefits:
Pet-safe, environmentally friendly pest control practices and products

Full-service same-day pest management

Ongoing visitations to protect against future pests

Accredited and award-winning services with local and national recognition
Native Pest Management is a local, family-owned business, with services recognized by the Better Business Bureau, Angie's List, the Best of Home Advisor, and Palm Beach County's Chamber of Commerce.
We're proud to offer award-winning home pest control and commercial pest management services to West Palm Beach properties, so if insects or rodents are in your home or business, reach out today to see what quality pest control looks like.
Native Pest Management's Promise To You
The pests in South Florida are both smart and pervasive, so infestations happen even in the most protected homes. That's why we promise to use products and practices that won't harm your family or property. Our pest management services are safe, pet friendly, and environmentally sound, ensuring your life goes on as usual - just without the pests. By partnering with Native Pest Management for your ongoing pest control needs, we guarantee your home will never fall victim to pest damage and disease again. Reach out for a free quote today!