Does Riviera, FL Need Pest Control?
In a place like Riviera, you can never be too careful about the way you protect your home or business from pests. While Riviera is one of the most scenic places that we service, it is also one of the environments that attracts pests the most. Unfortunately, the pests that prefer to invade the properties around Riviera are also the most destructive and dangerous pests that we deal with.
Established in 2015, Native Pest Management has the experience and innovative pest control solutions to keep your home or business safe from any and all pests in the Riviera area. As a family-owned and operated company, we put people first, meaning that we only use the most effective eco-friendly and pet-safe pest control solutions in the industry. Our track record shows that when we promise you a pest-free home or business, we can back it up:
A+ Rating With The Better Business Bureau
Best of Home Advisor 2017, 2018
Angie's List 2017
3-Time Best in Palm Beach County Award
Upstanding Chamber of Commerce Member
Your first step to a pest-free home or business is simply picking up the phone, so call us today for your no-obligation quote on our pest eradication and prevention services.
Residential Pest Control In Riviera, FL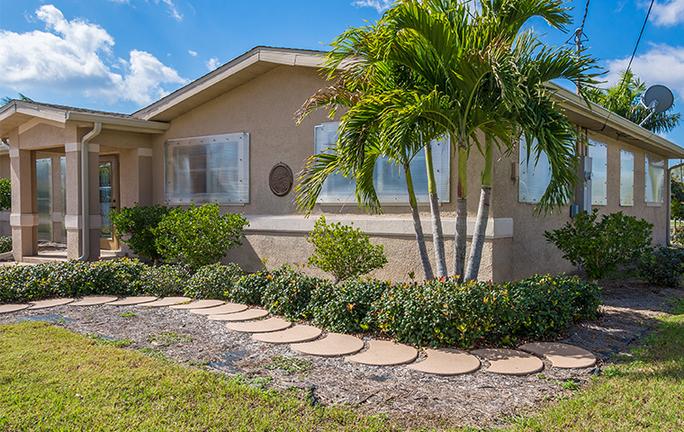 Owning a home in Riviera means that you take a lot of pride in taking care of your property. However, if pest control is one of the things that you try to take care of on your own, then you could be exposing your home and health to dangerous conditions. Pests like rodents can cause a lot of property damage, while other pests like roaches can bring in dangerous bacteria that lead to salmonella, E. coli, and more.
In order to protect your home and family with methods that you can count on where it matters most, put your trust in Native Pest Management. Our highly trained technicians can inspect your property for any ongoing pest issues and provide whatever eradication or preventative services are required. Our ongoing pest management programs even include a pest-free guarantee, so if you witness a problem between treatments, we will take care of it at no charge. Give us a call today for your free quote.
Commercial Pest Control In Riviera, FL
Pest problems can be very troublesome for your Riviera business. With destructive rodents and disease-spreading roaches (just to name two) knocking on your door, you can't afford to try and protect your business from pests on your own. You can't be too careful since every customer is equipped with a camera phone that could ruin your reputation on social media.

With so much on the line, do you really want to trust your investment to inconsistent remedies? Or would you prefer to have our highly rated services on your side? With monthly treatments, our experienced technicians can keep almost any kind of facility pest-free using eco-friendly solutions that only affect the pests. Our inspections are completely free because we want to put our customers first in the same way you do. Call us today to set up an inspection at your earliest convenience.
Riviera's Guide To Effective Mosquito Control
Mosquitos are not only some of the most frustrating pests in Riviera, they're also some of the most dangerous. Carrying all kinds of illnesses from victim to victim, mosquitoes can make you very sick. Did you know that one in every three hundred mosquito bites results in disease transmission? That's pretty alarming when you think about all of the times you've been bitten by mosquitoes.
On top of being dangerous, mosquitoes can be very hard to control. However, there are some things you can do on your own to limit mosquito activity on your property:
Limit standing water as mosquitoes can breed in any amount over half an inch.
Avoid dusk and dawn activities as these are their most active periods.
Avoid wearing dark-colored clothes and heavily scented shampoos and perfumes as these factors attract them quickly.
Unfortunately, there isn't much else you can do to avoid an infestation, and mosquitoes can colonize your property even if you're careful about standing water.
What it really takes to get rid of mosquitoes is treatments by our Native Pest Management mosquito experts. Equipped with backpack foggers and biological larvicide, our mosquito experts will treat standing water and vegetation to break the breeding cycle, guaranteeing near zero mosquito activity between our monthly treatments. Give us a call today for your free inspection.
Do DIY Fire Ant Control Methods Work In Riviera?
Fire ants can be some of the most dangerous pests in the yard because of their painful stings. Gathering in large numbers in the yard, fire ants will attack anything that threatens their nests. Multiple fire ant stings can lead to dangerous health conditions like anaphylactic shock. Plus, since they invade yards more often than they do homes, they can be very difficult to control.
The Internet, which often seems to have a solution for just about anything, suggests DIY fire ant control methods such as:
Dish detergent solutions
Baking soda/vinegar solutions
Over-the-counter insecticides
Unfortunately, many of these solutions only yield inconsistent results at best, while using insecticides on your own can be dangerous to family members and pets. If you want professional protection that puts your family first by guaranteeing a fire ant-free property, then Native Pest Management's ongoing fire ant treatments are your best option. Our experienced technicians will inspect your property for free before suggesting the best treatment methods for your situation. Don't settle for a dangerous yard. Give us a call at the first sign of fire ants.