West Palm Beach Pest Control
Pest Control West Palm Beach – By Native Pest Management
Pest Control West Palm Beach
Providing pet-friendly pest control services in the city of West Palm Beach FL. We are owned and operated by third-generation West Palm Beach natives. With over 50 years combined experience, we can solve all of your pest control and exterminator needs. We provide guaranteed control of ants, roaches, spiders, rodents, fleas, ticks, mosquitoes, rats, mice, and whiteflies. We also provide lawn spraying and fertilization.
Ant Pest Control West Palm Beach
West Palm Beach ants are a problem. A little problem, but still a problem! Located in the Bug Capital of the United States, our tropical environment is host to over 200 species of ants. The most common ants in West Palm Beach are ghost ants and bigheaded ants. They are often referred to as sugar ants. While less common, we also get many calls for fire ants and carpenter ants in West Palm Bach.
Ant control can often be a challenge since they are so sensitive to pheronomes. We recommend never using contact kill sprays around ants. While these ant sprays are great at killing them immediately, it doesn't do anything to eliminate the ant colonies that are usually in the walls or outside. These ant sprays often even cause ants to spread into different rooms throughout your house in a process called budding during which they establish new colonies.
Cockroach Control West Palm Beach
There are two main types of cockroaches in West Palm Beach that commonly get into homes. The American cockroach, pictured above, and the German cockroach. American cockroaches are often referred to in the area as palmetto bugs. They are about two inches long and are classified as occasional invaders, since they mainly live outdoors. American cockroaches can get inside your home from the exterior if a preventative pest control application is not applied on a regular basis. If you are seeing more than a couple American cockroaches a month, there may be an entry point in the plumbing on the interior that is allowing them to get in from the sewer system.
German cockroaches don't live outside. If you are seeing them in your home, they either were physically brought inside on accident or if you are in a condo or townhome, they may have gotten inside from a neighbor with a shared wall. German cockroaches are smaller than American cockroaches, and prefer to hide in cracks and crevices, usually starting in the kitchen. To properly control German cockroaches, we provide a two-part interior treatment to completely eliminate them from your home.
Rodent Pest Control West Palm Beach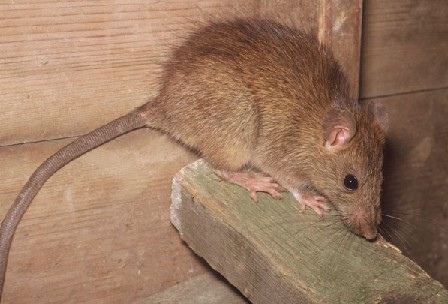 Roof rats in West Palm Beach are the most common rodent we see in the area. Usually the first sign of a rodent infestation are noises in the attic at night. Roof rats are extremely adept at getting into homes, because they provide a warm shelter, especially in the winter months.
The best method of removing rats permanently from your home is to set up a trapping program and also exclude them out of the home by sealing all potential exterior entry points that are 1/4 inch or larger. If rats are not currently in your home, we recommend the installation and maintenance of tamper-proof rodent bait stations on the exterior of your home to reduce the exterior population. We never recommend the use of rodent bait indoors, since it can and will cause rats to die and decompose within the home.
Learn About West Palm Beach
West Palm Beach FL is our home! We love it and hope you do as well. With a population of approximately 110,000, it is rapidly growing. There is new construction throughout the area as the need for new development to accommodate our new residents and many tourists grows. This new development often results in many pest issues as habitats are disturbed and pests are attracted to lights emitted from the many new homes and buildings in the area.
Our Address
Serving the following cities
Atlantis, FL
Boca Raton, FL
Boynton Beach, FL
Delray Beach, FL
Greenacres, FL
Jupiter, FL
Jupiter Farms, FL
Juno Beach, FL
Lake Worth, FL
Loxahatchee, FL
Manalapan, FL
Palm Beach, FL
Palm Beach Gardens, FL
Tequesta, FL
Singer Island, FL
West Palm Beach