Florida Mosquito Control Experts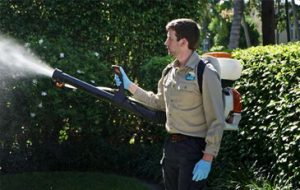 Living in Palm Beach County, you have likely been bitten recently by at least one of the eighty species of mosquitoes in the state. Did you know that thirteen of these species are capable of transmitting pathogens that cause disease?
While control can be a challenge due to the various mosquito breeding sites that may be in your neighborhood, and the ability of adult mosquitoes to travel up to three miles, we have a variety of treatment options available to minimize their presence and ability to reproduce around your home.
With the recent outbreak of the mosquito transmitted Zika Virus in South Florida, Native Pest Management has helped educate the public regarding mosquito control and prevention through various community outreach efforts. Recently, Native Pest has been featured by The Palm Beach Daily News, The Palm Beach Post, and CBS News Channel 12.
Our first treatment will include the application of biorational larvicides (organic and harmless to people, pets, birds and fish) in areas of standing water, which will prevent mosquitoes' ability to breed in treated areas for up to thirty days.
In addition to our larvicide application, we will apply a combination of Insect Growth Regulators (IGRs) and micro-encapsulated insecticides through a backpack fogger to discourage mosquitoes that breed in neighboring properties from seeking shelter in your landscape.
We are so confident in our proven method of Mosquito Reduction that ALL of our customers are afforded protection under the Native Pest Guarantee. If you believe our mosquito reduction treatments have not significantly reduced the population of mosquitoes on your property, we will provide a free retreatment at no charge.
If you are still not satisfied with the level of mosquito control we have obtained, we will provide at your request a 100% refund of the price of the most recent service we have provided.
Call us to schedule your free inspection today.