Everything You Need to Know About A Termite Inspection in Miami, FL
February 8, 2022
When buying a home in Miami, FL, it's critical to consider the possibility the home has termite damage or active termites present. Unfortunately. we have performed inspections after a home is purchased and the new owner of the home is very surprised to find the presence of major termite damage. As the climate continues to warm, these insects are set to become an even worse problem. Even if no termite activity is identified, we strongly recommend preventative termite control to ensure your most valuable asset is protected.
It's imperative that homeowners in the South Florida area familiarize themselves with termites and how to prevent them. In the last decade, Formosan termites, the invasive "super termites," have spread in the area. At this point, we are seeing homes with active Formosan termite colonies regularly. These termites have colonies that can rapidly cause massive structural damage.
As soon as there is any evidence of termite colonies at all, termite inspections must occur. In this article, we'll discuss the problem that termites pose, how to prevent them, and what to expect out of an inspection.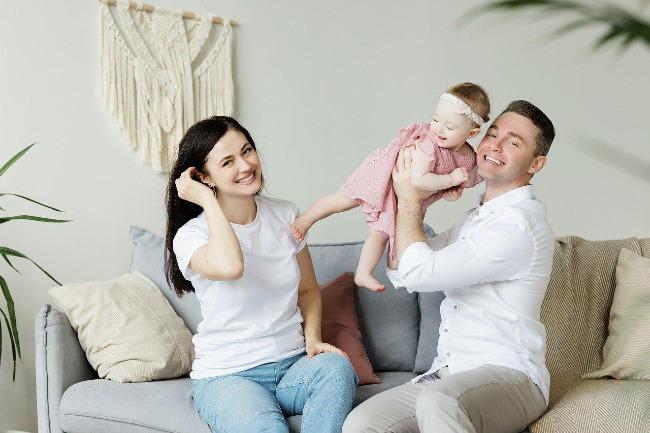 What is the Risk of Termites in Miami, FL?
As wood-destroying insects, a termite problem could cause several issues for homeowners. The first of these is the possibility of structural damage that destroys the real estate value of your home. Think about it, when you go to buy a house you do not want one that has subterranean termite damage!
Beyond this, untreated termite damage can lead to dangerous living conditions. Left long enough, termites damaging the structural integrity of your home is not outside the realm of possibility.
Termite activity must be swiftly detected and dealt with.
Signs of Termite Infestation in Miami, FL
Drywood termites are the most common type to affect homes. The easiest way of noticing these are through damaged wood or the holes they bore into them. Additionally, termites leave behind fecal pellets of various colors called frass.
In extreme cases of infestation, a fully mature colony may also sprout wings and swarm. These swarms are most common in April through July and after heavy rain has fallen.
Methods for Preventing Termites in Miami, FL
How can you protect your home from termites? Termite prevention is always far preferred to the treating of them. Below are some best practices for preventing termites:
Inspect – Homeowners should conduct regular inspections of their homes. While there are many termites treatments, the key to them is early detection of termite activity. Inspect your home including the crawl space, window sills, and attic.
Limit access to food sources – Clean up dead plants and excessive foliage around your home. This limits the potential food for the insects.
Seal off entry points – Caulk off any holes in the home and around gas and water lines. You should also clear off any areas where wood meets soil in your home.
Limit shrubbery – Specifically, around your home. The rule of thumb is to make sure that the sun hits the soil by the home. Subterranean termites like nice, wet soil so the key is allowing the sun to dry it out and make it less favorable.
Through these measures, homeowners can limit their risk of termites but they still may come. Especially when dealing with termites in Miami, FL where the problem is immense.
The University of Florida recently predicted that termites would affect half of all structures in South Florida by 2040. As such, it's safe to assume that there is no way to completely prevent this occurrence.
Preventative measures are very helpful and important but they cannot completely eliminate the risk.
When to Get a Termite Inspection in Miami, FL
At the first sign of termite activity, homeowners should call termite inspectors. Waiting will only allow the problem to worsen. Acting quickly is the only way to prevent the need for costly, intense treatments.
A termite inspector will visit your home, conduct a visual inspection of it, and determine the best course of action. There are many forms of termite control ranging from unobtrusive and easy to complex and all-encompassing. Never wait to call a pest control company after spotting termites.
Termite Control in Miami, FL
Regardless of the size of the termite infestation you are facing, the first step is finding the right company to deal with it. That's where the team at Native Pest Management comes in. Proudly serving Miami, FL, and South Florida with over 200 years of combined experience, we're here to help you!
We're proud to say that we have over 2000 five-star reviews across platforms of satisfied customers in the South Florida area. Our dedicated team of pest control specialists can handle any termite problem you may be facing.
When you call us, we will come out to your home and tackle your termite problem through:
Free Termite Inspections – A trained and licensed termite inspector will check your home inside and out. We focus our inspections on your attic, the area of your home with the most wood where termites could easily be hiding.
Termite Control – We will use one of our proven termite control methods once we identify the species of termite that may be present in your home. Once the termites are eliminated, our treatment will help prevent termites from returning.
Termite Warranty – We include a one-year warranty for free service if termites should re-enter your home. We also offer the option to renew this termite warranty for additional years.
Contact us online or call us at (833) 470-2124 to speak with one of our experts today and request your free termite inspection below.
Previous
Next